Lifestyle Communities - Shepparton

Lifestyle Shepparton
65 Channel Road
Shepparton
1300 50 55 60 or (03) 5831 1133
Life in Victoriaís thriving north east offers so much: great food, glorious weather, fishing and boating on nearby lakes and rivers, outstanding wineries, and terrific shopping. Now, with the opening of Lifestyle Shepparton, it offers even more.
Lifestyle Communities is opening the doors to a relaxed lifestyle in a stunning, landscaped community that features outstanding resort facilities and architect designed homes. Residents will enjoy tennis, indoor swimming pool and spa, lawn bowls, dance floor, a library, private cinema and gym all within the village and only a short walk from their front door. Alternatively, they can take it easy with like-minded friends in the private clubhouse or outdoor patio.
With brand new homes at affordable prices, all located within a safe, secure, gated community, itís a lifestyle choice more and more Victorians are making.
Bush's Blinds
111 Fryers St
Shepparton
(03) 5821 2688

Country Health Care
234 Wyndham St
Shepparton
(03) 5821 9371

Doors, Screens and Shutters
Shepparton
1800 657 288

91-95 Fryers Street,
SHEPPARTON 3630

(

03)

5821 9033

Goulburn Valley Engineering Works
12-14 Williams Rd
Shepparton

(03) 5821 2266
(03) 5821 0566


John Anderson Pharmacy
310-312 Wyndham St
Shepparton
(03) 5821 2596

Kebab Boyz
Shop 10, Riverside Plaza

Hours: Monday - Saturday 9am - 8pm
Sunday 10am - 4pm



(03) 5823 1100

KCs Bowls
101 Fryers St
Shepparton




(03) 5821 1556

Kensington Gardens
80 Channel Rd, Shepparton
(03) 5820 5100

KFC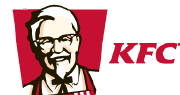 Krueger's Fine Meats
and Small Goods
22 Colliver Rd
Shepparton

(03) 5821 5414

Mawsons Supermix
10-12 Drummond St
Shepparton
(03) 5821 8826
Mooroopna Pizzeria & Wine Bar
86/88 McLennan St,
Mooroopna
(03) 5825 5003
Peppermill Inn Hotel Motel
7900 Goulburn Valley Hwy
Kialla
(03) 5823 1800
(03) 5823 1855

Plastamasta Knauf
7696 Goulburn Valley Hwy
Shepparton
(03) 5823 2088
(03) 5823 2090



Shepparton Carpet Court
Melbourne Rd
Kialla
(03) 5823 2600
(03) 5823 1229
Shepparton News
Melbourne Rd
Kialla
(03) 5831 2312

SPC Factory Sales
197-205 Corio Street
Shepparton
(03) 5821 7033